by Lincoln Garnet
Sometimes things happen coincidentally and make sense together. I visited the Assis gallery several times and never blogged so far. Assis is specialized is erotic art and invites usually excellent photographers. But honestly I have a problem with most of it. I consider the photo of a nude avatar neither erotic nor sexy, it's is just an object to me. To me it is the fantasy and communication which makes the difference. And the fantasy can be enhanced by a story in the image, which I miss usually in erotic photos.
by Petra Messioptra
At my visit today I found several images which told a story to me and wasn't just curved pixels. I took some snapshots. And in case you are a fan of curved pixels - at Assis is a lot to see :)
by dariuskragin
While I was thinking what to write in this post about erotic virtual art and to point out that the change from object to subject, something I can relate to or the relationship to the other person makes the difference to me, I got a message that a book written by a Second Life resident is available for free as Kindle version for just two days. I didn't know so far, that last year Pamala Clift has written about virtual relationships.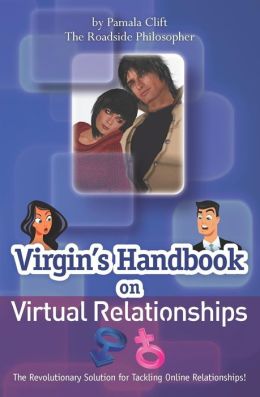 I downloaded for free at Amazon but of course could not read it so fast. Therefore I cannot answer why a "Virgin's Handbook" has a whole chapter about Online Sex. But I recommend to make use of the free download in case of interest. Get Virgin's Handbook on
Virtual Relationships as Kindle for free here
. Only today and tomorrow.
Taxi to gallery Assis:
http://maps.secondlife.com/secondlife/Facon/243/42/1504